Fire

Equipment
---
In fire fighting boats, the layout of the deck is designed to store the fire extinguishing group located in a watertight locker at bow and a pump for sea water.
FIRE FIGHTING SYSTEM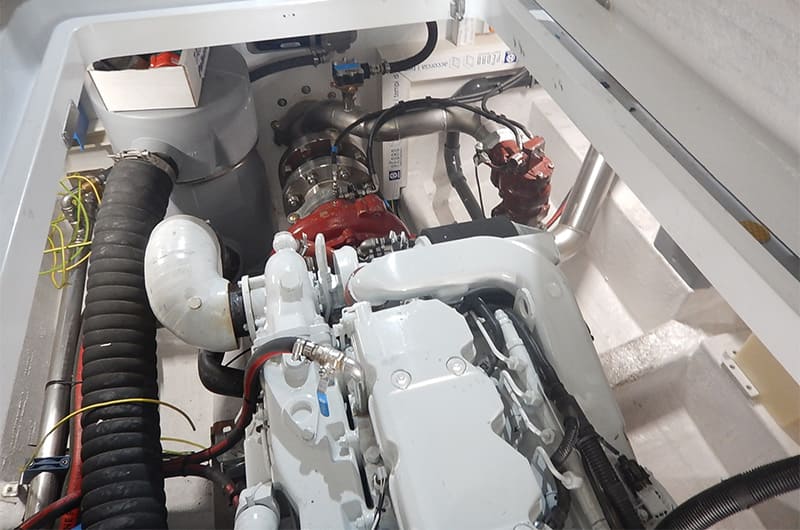 Stem can provide for the installation of fire pumps from 900 to more than 5000 l/min at 10 bars, made in bronze for use in sea waters. Different versions are available, either removable or in fixed-plants, providing a reserve of foam.
MONITORS
Available with stainless steel or bronze and with manual or remote activation with single nozzle or foam dispersion.
FOAM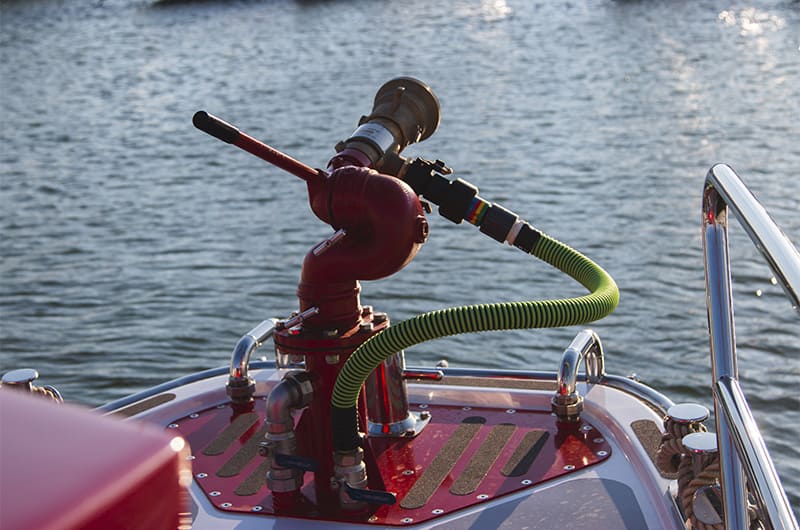 Foam production available with additive reserve up to 400 liters and with different percentage mixing.
EXTRA OUTPUT
The fire fighting system can be equipped with extra outputs for manual hoses or for high flowrates to fill a ground water tank or to supply fire-fighting systems ashore.
SPRINKLER PROTECTION
Heat protection available all around the boat and the cabin with a sprinkler system that guarantees a great protection from heat radiation of the whole structure and personnel.